Strong partners behind Billund BioRefinery
---
The two parties that are to realize the project towards 2017 are both leading within their respective fields:
The environmental company Krüger A/S is a key player in all types of advanced water treatment within drinking water, process water, municipal and industrial wastewater, sludge, sewerage engineering, soil and groundwater as well as sophisticated control systems for water treatment plants.
Billund Vand A/S has extensive experience within handling and bio gasification of organic waste from domestic households and industries. Together with its owner, Billund Municipality, it has for more than 15 years developed and improved Denmark's most well-managed system of collection and bio gasification of organic waste from all households in the entire municipality.
Against this background, the Danish Ministry of Environment and VTU Fonden (Water Sector Technology Development Foundation) selected Krüger and Billund Vand as partners in the development of the Lighthouse Project, Future Wastewater Treatment Plant.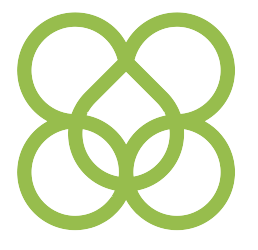 Our philosophy - a future without waste of resources
Imagine a world where we all spend as little as possible of the earth's resources and send back as much as possible to nature and to our children.
And imagine that we do it with simple remedies that are easy to incorporate in everyday life and at the same time enrich our environment and ourselves.
It sounds like Utopia, but the future is right in front of us and we are working hard to realize the Wastewater Treatment Plant of the Future. We pool all resources from both wastewater treatment and waste management, as it provides the most environmental-friendly and most efficient use of energy and nutrient content.
The result is a plant that produces more energy than it uses on our waste and sewage, and so we call it the Energy Factory. It is the combination of the strongest environmental technologies and the strongest desire to take good care of nature and our shared resources.

Think global - act local !
Every journey starts with the first step and may we suggest that you start with a trip to Billund BioRefinery.
Ever since 1997 we have been used to being the centre of great interest from professionals, politicians and investors, with visits from all over the world. We love visitors and we are happy to talk about our experience with the efficient collection, handling and digestion of organic waste in combination with sewage.
We are regularly visited by delegations from e.g. Asia, Europe and the U.S.A., and it is easy and comfortable to get here. Our facility is just a short 20-minute drive from Billund Airport with lots of direct connections to all European hubs and one-stop connection to most of the world.
We look forward to seeing you too - and we would be happy to help you find the right solution for you!